The Larose-Camélinat multi-site BIA marks the south-east entrance to the "Village" district, the historic heart of Gennevilliers. At the crossroads of Boulevard Camélinat and Avenue Laurent Cély, the project should enable the inhabitants to reinforce and enhance this "village spirit" to which they are particularly attached.
To do so, the urban project was imagined with the inhabitants who actively participated in the elaboration of the project, especially during workshops. This approach made it possible to develop a contextual urban project, highlighting the urban and built heritage while reintroducing a unifying public space, marking the entrance to the Village of Gennevilliers.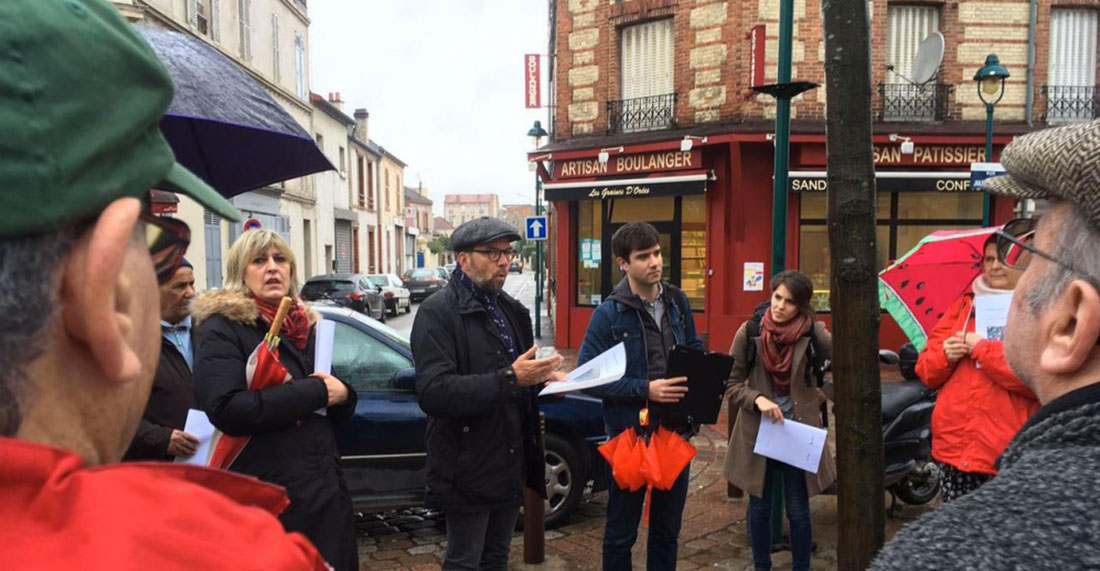 ---
Project Contractor SEMAG 92
Project Manager CoBe urbanisme & CoBe Paysage / Berim (BET VRD)
Mission Definition of an operational urban project in consultation with the inhabitants, urban coordination mission.
Project About 190 housing units, 300 m² of commercial space, 600 m² of commercial space for activities/services